Practicing Ethical And World Class IVF Since 1998
Celebrating 20,000 Successful IVF Babies!
Personalised Treatment Plans
Top Of Their Field Gynaecologist And Embryologist
World Class In House IVF Lab
Kind words from our Patients
We have been trying to conceive from 7 yrs and finally we found jilla ivf centre.

Thanks to Dr Neha mam , dr. Natasha man and the team that I have conceived in first ivf cycle. The dr and the team really helped us a lot .I'm really thankful to the whole team of jilla ivf centre.
We have had visited many center before but the success is based on quality work which we have experienced with the well qualified staff with excellent service and guidance from the staff I would recommend if you are planning for ivf .

The most difficult case they handle with good scientific knowledge and we got success thanks Jilla ivf center.
My overall experience was outsending and friendly with the Jila IVF centre. they are given a very nice and careful treatment from the day one. we have been trying to have a baby, but unfortunately it has not happened.

Dr.Neha Agarwal and Dr. Natasha change our life.and we will be going to become a parents. thank you doctor and whole team of Jila IVF centre.
Jilla ivf center has the most polite and caring staff and doctors. They understand the exact problem of the patient and solve it. All treatments are affordable for all. I am very Happy we are taking treatment here.

Thank you all staff and doctor at Jilla IVF center.
I just came to know that my report is positive in first cycle only and can't thank enough jilla ivf center as they have really helped us throughout the treatment and the staffs were incredibly helpful they helped us understood every little detail about medicines, injections and cleared all our doubts without any hesitation and dr Neha mam and natasha both made us feel like we are gonna be parents in the first visit only.

JILLA IVF center felt like family the way they took care of us. Thank you so much JILLA IVF team for making our dream come true.
Jilla Hospital is one of the best and technically advance hospitals in Mumbai. It does not only give IVF treatment, they do all the required tests and recommend suitable treatments. They are moderate in charging fees and provide supreme international level treatment to their patients.

Dr Neha and Natasha both are young, kind and compassionate doctors. They empathize their patients and treat them so well like angels. I really recommend this to my friends and family blindly. Have faith in them they are really genuine doctors.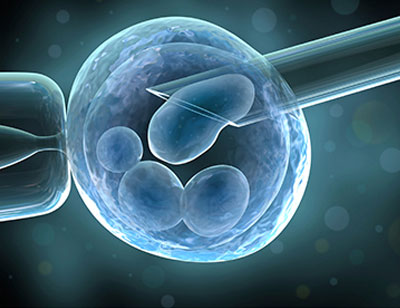 Why Choose JILLA IVF Center




Jilla IVF is a research center for reproductive medicine . The exact reason for infertility will be identified and treated. Thus giving Jilla IVF center the highest success rate and helping couples achieve pregnancy at the earliest.
Our team has 25 years of experience , more than 20,000 IVF pregnancies have been given by Jilla IVF Center. Our team of doctors are the most researched in the field of infertility thus giving the best line of treatment to our patients.

For patients with failed IVF or ICSI treatment, failure analysis is a must. We will identify the reason for IVF failure and solve that. We know the burden on patients with failed IVF thus failure analysis is completely free.
Center for Natural IVF - A less expensive approach to IVF Treatment. Patients come from different parts of the country The most advanced fertility treatments are performed at the lowest cost.
The embryology lab at Jilla IVF has a patented IVF working chamber with the best incubators and culture systems to grow embryos. This is the reason most of the patients at Jilla IVF conceive in the 1st cycle and still have embryos saved.
Every patient is provided with a specialized counselor. These are available for patients 24*7 throughout the treatment. They will answer all your doubts (under guidance), remind you about your injections and hold your hand throughout the treatment.
Andheri, Mumbai (Next to DN Nagar Metro Station)
Dr. Manju Jilla is a pioneer of infertility treatment in the state of Maharashtra. Starting her practice way back in 1998, she is credited with the first IVF baby, first ICSI baby and the first frozen embryo pregnancy in the district of Marathwada. The patient protocols at Jilla IVF come from her. These protocols ensure we can understand all factors contributing to infertility, and treat them safely and effectively.
Natasha Jilla is a world class embryologist having recieved her MSc in Clinical Embryology from the University of Leeds, UK. She has headed the embryology division of Jilla IVF for the past 8 years giving excellent and consistent results. She is also an IIM MBA graduate with excellent knowledge all round and especially related to fertility treatment.