Celebrating 20,000 IVF babies


We are always here to help you.



I will sure give more then 5 star if possible. I am full satisfied with the services and treatment, guidence provided by the Jilla IVF hospitals teams. The doctors of Jilla hospital specially Dr Neha & Dr Natasha are experienced Doctors I have ever meet. They are image of god to me. I am happy now my wife got pregnant under Jilla hospitals treatment. Special thanks to all Staff & Doctors of Jilla hospital. My hearty well wishes is with all the jilla team members . can't express much in words . thanks again for filling my life with 😍😘😍😘. Thanks.😍😘😘 to Jilla
Kausharc and Shaikh
2022-01-22
We were married for 12years , but till 2022 we were not having any baby, According Report there were no problem in both but still no positive sign. After visiting Jilla IVF center Anderi west Next to DN nagar ,Guidence from Jilla Doctor and Assistance my wife concive with ICSI procedure. Thanku to Dr Neha AgrawalJilla and Natasha madam All Assistant. staff of jilla thanks to all once again
Anita Pawar padval
2022-01-22
We r thanksful to dr.neha n Natasha mam.. Staff r aslo cordinate. Waiting 8 year for good news ... Later attempt 1 ivf in Jilla... We r happy now.thanks for jila ivf doctor n staff.
Sanjeev Padval
2022-01-22
Hey guys I am Mrs anita n Mr Sanjeev like to share our review with u .since from 8 years we were trying for baby but we not got result but finally I got the result from jilla ivf center .we are too happy to share this new finally we concev with lots of pain n treatment which was a great news to us .🤩 I would like to thank my frd who gave me this address of center .Special thanks to Dr Neha Agrawal and Natasha Madam🤩😍 for there conference n for support . Really we are so much happy today with news thanks to all jilla center n also thanks to all jilla team to support n corporation me 🤩😍 Last but not least lot of thanks n my blessing to all of u 🤩😍🥰
We tried a lot at Manipal Hospital Bangalore for good treatment.. and we were trying from past 7 years, unfortunately we diddent get good results... when my work location Changed from Bangalore to Aurangabad, With blessings of Manju Jilla madam and very motivational staff, me and my wife have blessed with twice, one is Baby Boy and other is Baby 👨‍👧 Thanks verry much for one of the best Hospital
Hello guys I am sharing my happiness to all of u regarding my treatment which I took from Dr Manju jilla Madam is truly God to us .We thank her lot to support us n to cordinate with us lot of thanks n blessing to manju mam n there jilla staff too are too supportive
Kanifnath Ghuge
2022-01-21
Best ivf center 100% result
Best Hospital
Jilla Hospital is one of the best and technically advance hospitals in Mumbai. It does not only give IVF treatment, they do all the required tests and recommend suitable treatments. They are moderate in charging fees and provide supreme international level treatment to their patients. Dr Neha and Natasha both are young, kind and compassionate doctors. They empathize their patients and treat them so well like angels. I really recommend this to my friends and family blindly. Have faith in them they are really genuine doctors.
जिल्हा हास्पिटल हे ज्यांना मुले नाही त्यासाठी वरदान आहे.आम्हाला जिल्हा मॅडम यांनी खुपचं छान मार्गदर्शन केले.व आमच्या समस्या ऐकून घेतल्या.नंतर योग्य उपचार करून आम्हाला जगातील सर्व सुख मिळून दिले.त्याबदल आम्ही मॅडम व येथील स्टाफचे खुप खूप धन्यवाद
All infertility problems will be solved here.
Jilla IVF center has all infertility treatments like IVF, ICSI, IUI etc, under one roof. We are committed towards fulfilling your dream of parenthood. We also provide donor egg , donor sperm and surrogacy treatments in Mumbai. Our patients say Jilla IVF center is the best IVF center in Mumbai. Jilla IVF center offers low cost IVF treatments for all patients. It has the best team of IVF specialists , doctors and embryologists in Mumbai. All treatment plans are personalized in the 1st consultation and check up which is absolutely free. All of your questions regarding the treatments will be answered with our 24*7 support. Financial plans and EMI options are available for all patients. If you are facing problems in conceiving come for a free check up and consultation. Understand the exact problem and fast track your way towards parenthood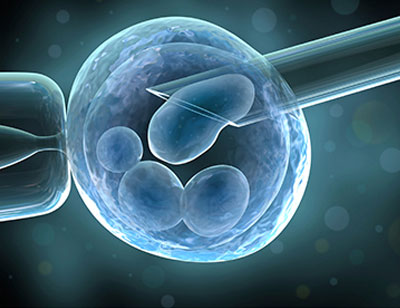 Intracytoplasmic Sperm Injection (ICSI)
ICSI can be used as part of an (IVF) treatment to help you and your spouse to conceive a child.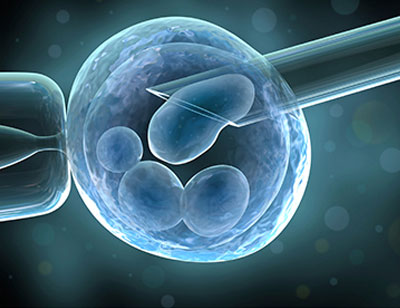 Follicular study is a vital component of in-vitro fertilization (IVF) assessment and timing.
0% EMI
Available
Most Affordable Treatments
All Treatments Under One Roof
Why Choose JILLA IVF Center




With our expertise & specialized team of Doctors, we are able to achieve very high success rate for IVF Treatment. Providing you the best chance of success with outstanding patient satisfaction results.
Center for Natural IVF - A less expensive approach to IVF Treatment. In order to do IVF treatment Jilla Hospital is very cost effective. We have treated Patients from various Countries.
Get the best IVF treatment in Mumbai with our Specialized IVF Specialists and Doctors with high success rate assurance. Providing compassionate and individualized fertility care for over 20 years.
Jilla Hospital offers very affordable and good fertility care to our Patients and we are highly experienced in making their stay & treatment pleasant and comfortable.
Our specialty is highest success rate in most affordable cost and failure analysis , which is no matter where a patient fails she will conceive in Jilla's IVF.
Get Quick Appointment with our Specialized IVF Specialists and Doctors. Also get best Consultation and free Second Opinion from our Specialized Doctors.